Optometry Care in Meridian, MS
Our team at Primary Eyecare & Optical of Meridian are your dedicated optometry professionals. Our practice is led by Dr. Minh Duong, along with Dr. Smith, Dr. Johnson and Dr. Cosby. We provide quality eye care and eyewear to improve our patients' vision. We also check for a variety of eye health issues that can protect your eyes and prevent vision loss in the future. Each patient receives the personalized care and attention they deserve.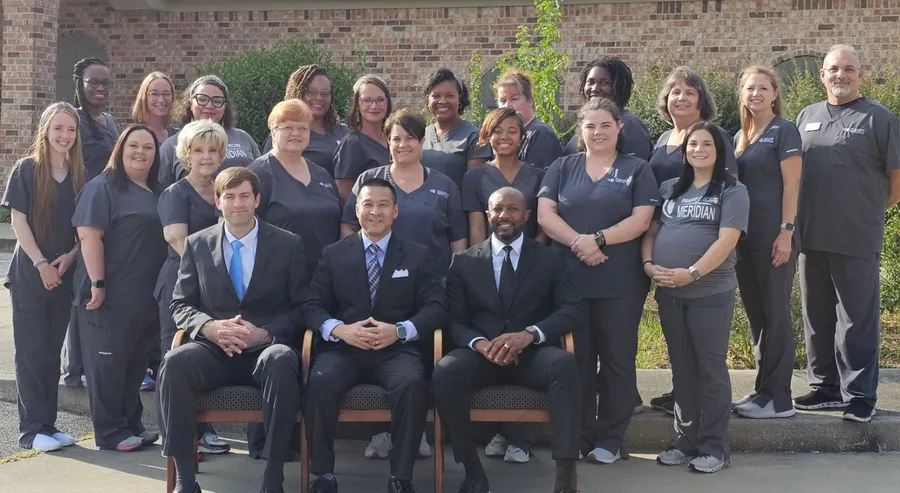 Our Optometry Services
We are a full-service eye care facility that provides care for all ages. Whether you need a routine exam and prescription evaluation or have an eye health concern, we are here to help. Some of the services we offer include the following:
Eye and vision exams
Contact lens exams
Treatments for eye conditions, such as glaucoma, macular degeneration, dry eye, infections, and foreign object removal
Pediatric eye care
Pre- and post-operative care for LASIK and other eye procedures
The Importance of Eye Exams
Having 20/20 vision does not mean you necessarily have healthy eyes. A thorough exam allows the external and internal structures of the eyes to be looked at closely. Many serious eye conditions often have no early warning signs. Treatment for these conditions can be more difficult if they are discovered later. Exams also allow us to help our patients get fitted for glasses or contacts. If you are overdue for an eye appointment, it is imperative to schedule an exam soon, especially if you are over 60.
Optical Services
We carry the latest designer frames that match your personality! You can view our selections online or browse the same day as your eye exam. We are also excited about our specials for prescription sunglasses. Keep your vision clear and your eyes safe while you are outdoors!
Contact Our Eye Doctors in Meridian, MS
When it comes to the health of your eyes and your vision, do not take any chances. We are here to provide the quality eye care and eyewear that you need. We have two convenient locations to serve the residents of Meridian and the surrounding areas. If you have any questions or would like to schedule an appointment with one of our optometrists, call Primary Eyecare & Optical of Meridian today at (601) 485-2020 or (601) 282-2300. You can also reach us through our website by using our online contact form.